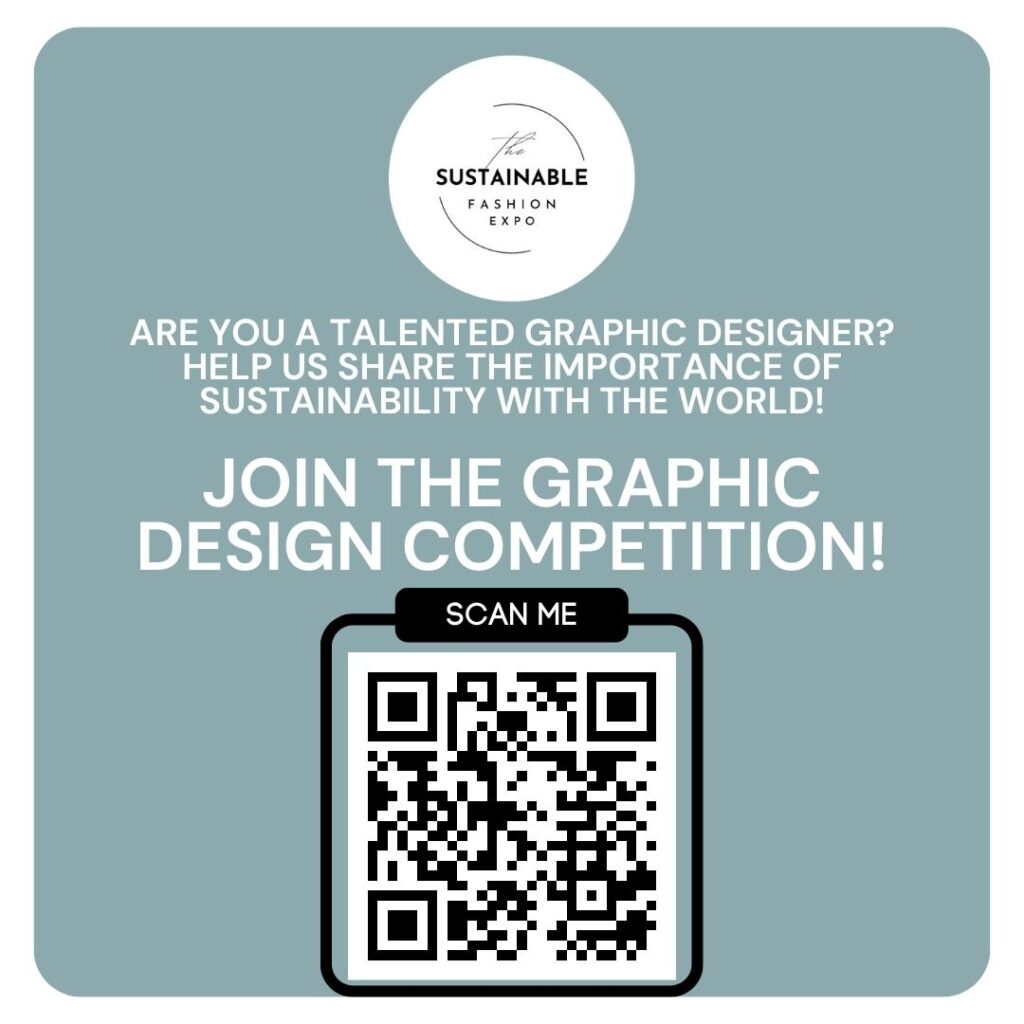 Join the Graphic T-Shirt Competition: Sustainable Fashion Edition
Terms and Conditions
Eligibility:
The competition is open to high school students (grades 10 – 13) and university students only. To register, students must be able to submit a student id as proof.
Participants must have a passion for sustainable fashion.
Theme:
Designs must align with the theme of sustainable fashion, promoting eco-friendly practices, and raising awareness about environmental issues.
Submission Guidelines:
Each participant may submit a maximum of one design.
Designs must be original and should not infringe on any copyright or intellectual property.
Submitted designs should be in a high-resolution digital format (PDF, JPEG or PNG). There is no need to have them printed but if you want to promote it, you can do so in a WHITE T-shirt.
The design should also be replicated in a mockup design (you can use Canva for it). This is required to be part of the voting.
Designs must not contain offensive or inappropriate content.
Deadline:
The deadline for submitting entries is 2nd November 2023. Late submissions will not be considered.
Selection Criteria:
Designs will be judged based on creativity, originality, relevance to the theme, and visual appeal.
The judging panel will consist of experts in sustainable fashion and graphic design.
Registered entries where student is not present at the venue on 4th November 2023 will be automatically disqualified.
Opportunity to "Walk" the Ramp:
The top finalists will have the unique opportunity to showcase their winning designs by "walking" the ramp during our sustainable fashion event.
Participants will have the chance to garner popular votes from the audience in addition to the judges' marking.
Prizes:
The winner will receive a prize and a certificate of recognition.
The top three designs will be showcased on our website and social media platforms.
Intellectual Property:
By participating in the competition, participants grant Sustainable Fashion Expo the right to use, reproduce, and display their designs for promotional purposes.
Announcement of Winners:
Winners will be announced on 4th November 2023 at the University of Wollongong Data Science, Discovery and Innovation Centre
Contact:
For any inquiries or assistance, participants can contact us at hello@sustainablesouk.com.
General Conditions:
Sustainable Fashion Expo reserves the right to disqualify any entry that violates the terms and conditions.
Sustainable Fashion Expo reserves the right to make changes to the competition rules if necessary.
Note: By submitting an entry, participants acknowledge that they have read and agree to these terms and conditions.